According to Global Market Insights (GMI) the U.S. remodeling industry exceeded $4 trillion in 2022, and will continue to grow at a 3.5% Compounded Annual Growth Rate (CAGR) through 2032. Naturally, this means a lot of kitchen remodeling, much of which will also involve new counters.
Maybe you're planning a kitchen remodel and are wondering what countertop colors will be trending in the New Year. If so, you'll find all the information about colors, materials, and design trends listed below.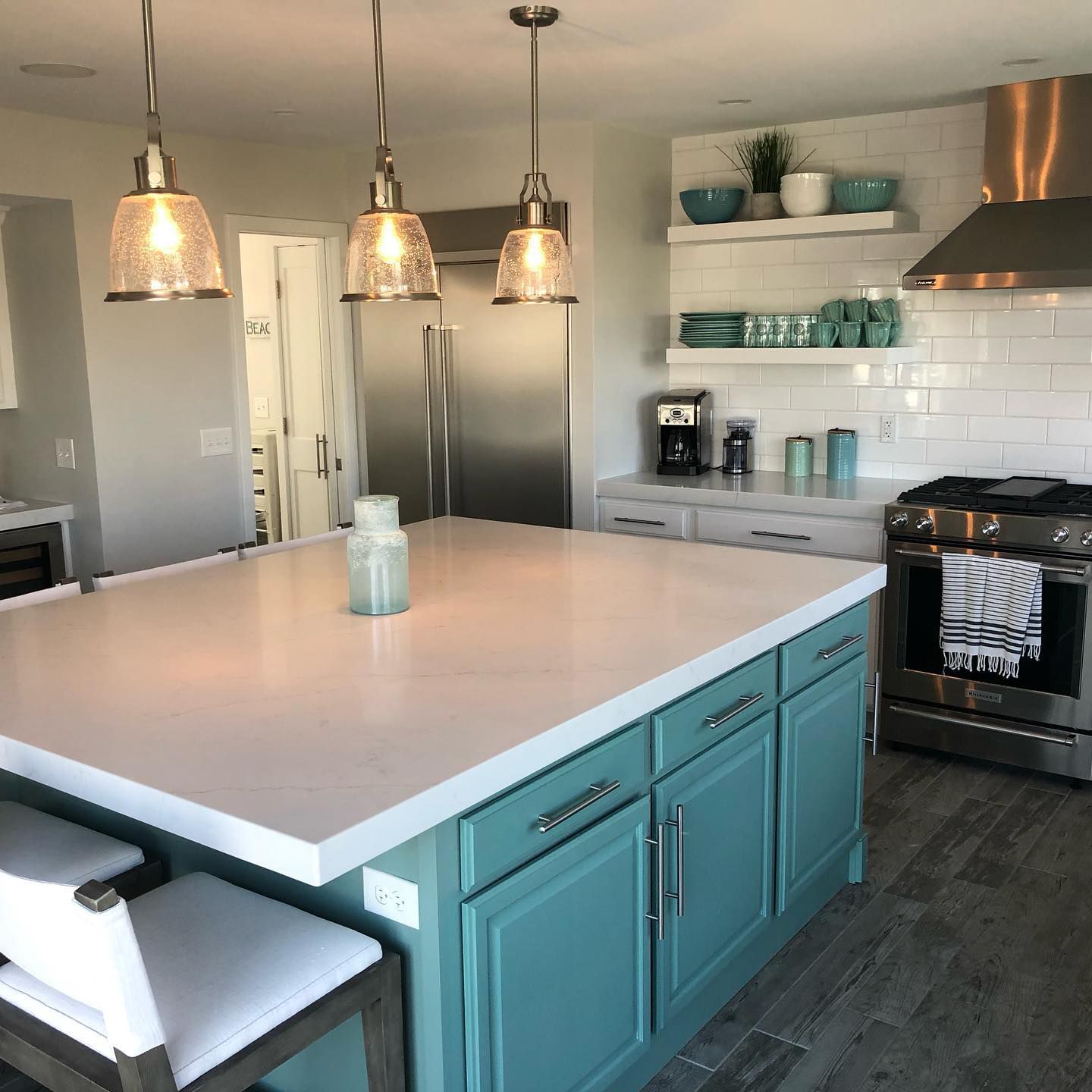 Moving Toward Warmer, Neutral Tones
In 2023, design trends are moving away from cooler colors and toward more warmer, neutral tones. Accordingly, countertops with tones of beige, gray, brown, and black will become increasingly popular. Those looking for just a bit of color may want more subtle hints of blue or green streaks rather than looking for slabs where those shades are dominate.
Wooden "butcher block" counters are a timeless option that may experience a slight surge in popularity this year. But in keeping with the warmer, earthy theme, they will likely come from a rich, dark specimen such as walnut rather than a lighter-colored oak or pine.
Natural Stone Options Will Still be Popular
Marble, quartz, and granite will remain highly sought-after materials in the coming year. But rather than slabs containing red, blue, or pink hues, homeowners will be seeking more basic colors. This trend will be apparent not only in countertop choices, but in backsplashes as well. In fact, many people will probably be swapping out their old tile backsplashes for gray or black marble slabs instead.
New Trends in Mixing and Matching
Over the past few years, there's been a trend toward mixing and matching countertops and/or cabinet colors. That fad will continue into 2023, but with a slight variation. Rather than mixing cabinets and countertops, homeowners are more likely to vary only one or the other. And the variations will likely be much more subtle than in years past.
As an example, people are gravitating toward painting a kitchen island or workstation and leaving the rest of their cabinetry a single color. In that case, matching countertops throughout would be the piece that would help tie everything together.
Some may opt for a bar or seating area with a waterfall edge and a brighter colored counter. The remaining worktops and cabinetry would all be in the same material and color family. In that way, the countertop could serve as the focal point as well as a way in which to divide your space.
Colors and Designs that are on the Way Out
New design trends are always accompanied by others that are on their way out. Some kitchen color and design trends you'll start seeing less of in 2023 include:


Anything with elements of a farmhouse design


White-on-white kitchen cabinets and walls. Rather than a monochromatic color scheme, you're more likely to see complimentary shades of cream, beige, antique white, etc.


Upper cabinets, which in many cases will be replaced with open shelving or even accent walls that extend all the way to the ceiling


Light oak colored cabinets


Start the Year Off with a Kitchen Refresh
An upgraded worktop is a great way to breathe new life into an existing kitchen. So whether you are looking for a simple refresh or are planning a major overhaul, new countertops are a must. Your first step should be to visit the Aphrodite Marble and Granite showroom in Forked River to see the hottest trends in kitchen counters. Or if you would like a quote or have other questions, please feel free to contact us instead.